Reproductive and Menstrual Health
Know Your Menstruator अपने मेंसट्रूएटर्स को पहचानें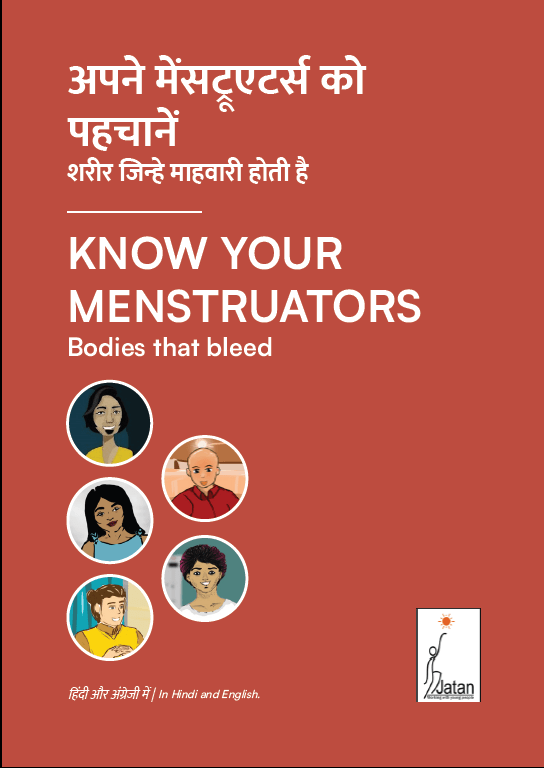 A booklet sharing menstruation stories from trans / intersex/ other individuals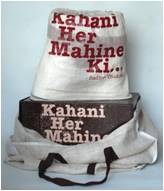 A learning tool on menstruation for the visually impaired. The tool is a box with information slates, covering, bodies, growing up, reproductive organs, menstruation and management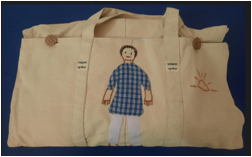 The Uger Kit consists of all tools required for conducting a menstrual health training. Menstrual products, kavad book, menstrual wheel, underwear, nutrition flag and others.
Menstrual Wheel / माहवारी चक्का
Two card paper discs are pivoted at the centre. As the discs are rotated the process of menstruation is revealed.
This is a double sided book with illustrations on changes during adolescence, of both Sundari and adolescent girl and Sundar an adolescent boy. The book is designed with many layers of information.
A pocket size comic book on menstruation and management
A nutrition training tool based on the colours of the national flag. Each color has examples of corresponding fruits, vegetables and grains.